Last month, Qualcomm launched the 8+ Gen 1 mobile platform. Several OEMs are already developing their phones with the Snapdragon 8+ Gen 1 such as ASUS ROG 6, Xiaomi 12s Ultra, Oneplus 8T, iQoo 10 Pro, and many more are coming soon. Qualcomm is already planning to launch its successor, 8 Gen 2. It appears that the US-based chip maker will launch it in November this year.
Snapdragon 8 Gen 2 launch date revealed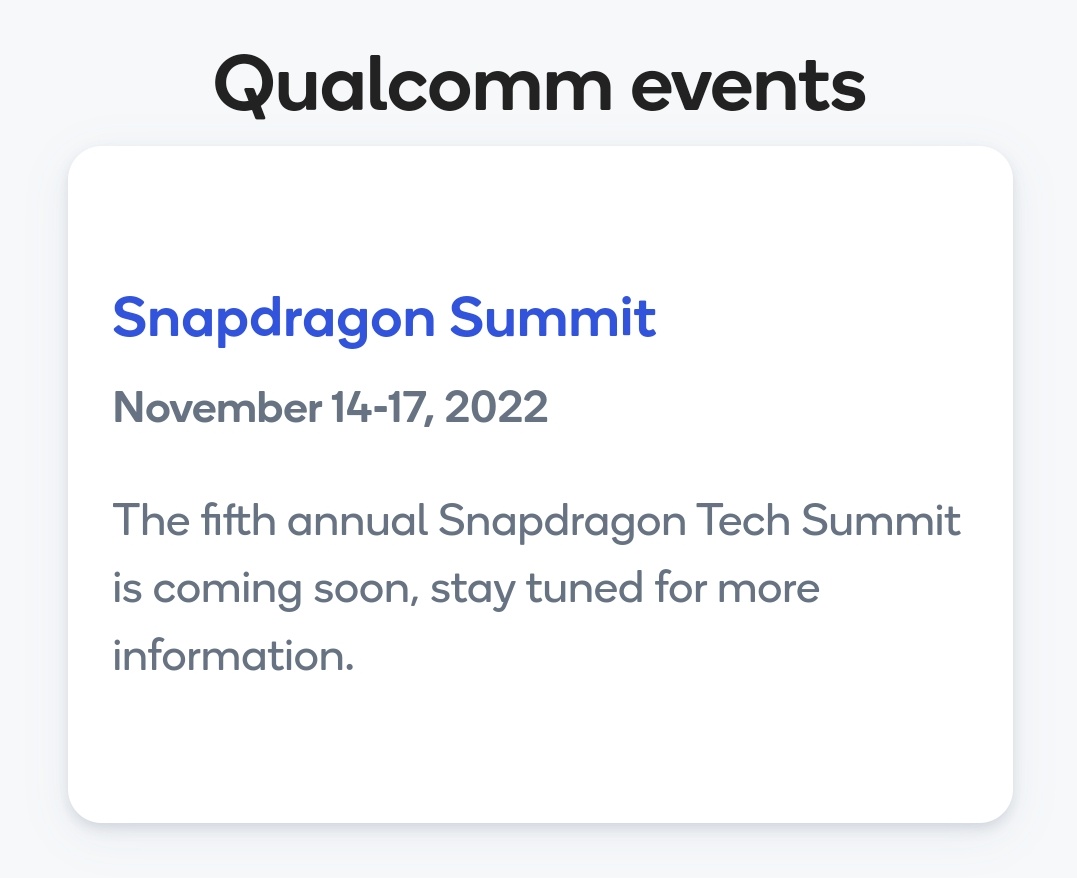 Qualcomm previously launched the Snapdragon 8 Gen 1 on November 30. This time Qualcomm planned to launch it on November 14 this year. It will be a three-day event. It is likely that the Snapdragon 8 Gen 2 will be powered by TSMC.
Last month, Digital Chat Station inform the potential core layout of Snapdragon 8 Gen 2. The tipster revealed that it will be using 1+2+2+3. The core consists of 1 Cortex X3+ 2 Cortex A720+ 2 Cortex A710+ 2 Cortex A510. The clock speed of the chip remains undisclosed.
Xiaomi 13 Series to launch sooner along with 8 Gen 2
Xiaomi 13 series has reportedly received IMEI certification, which indicates that it will be launched soon. The IMEI listings suggest that the lineup will include two models, the Xiaomi 13 and the Xiaomi 13 Pro.
The IMEI database listing revealed that the Xiaomi 13's China variant will have a 221113C model number. Its Pro variant will have a 2210132C model number. On the other hand, Xiaomi 13's global variant will have a 221113G model number, and its Pro variant will be 2210132G and will arrive with the Xiaomi 13 Pro model number. It appears that the Xiaomi 13 series may debut as the world's first phone powered by the Snapdragon 8 Gen 2 SoC.