August 10 evening news, Samsung today held overseas "Galaxy Unpacked 2022" event, launched Galaxy Z Fold4, Galaxy Z Flip4 and other two new folding phones, as well as Galaxy Buds2 Pro wireless headphones, Galaxy Watch 5 smartwatch and other accessories. Galaxy Watch 5 smartwatch and other accessories.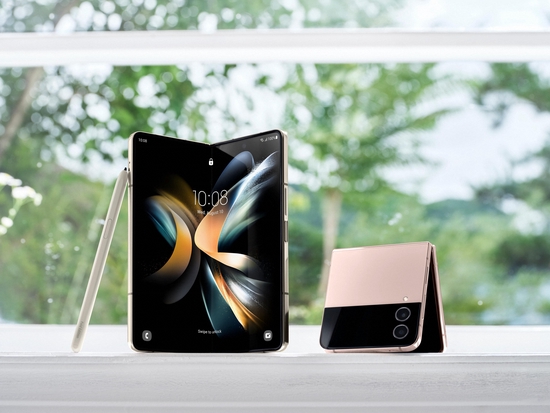 The two folding phones have replaced the Note series, becoming Samsung's high-end product line
Samsung has continued to maintain the rhythm of two waves of flagship new products each year in recent years, with the Galaxy S series in the spring and the Galaxy Z Fold4/Z Flip4 and other folding phones in the fall.
Galaxy Z Flip4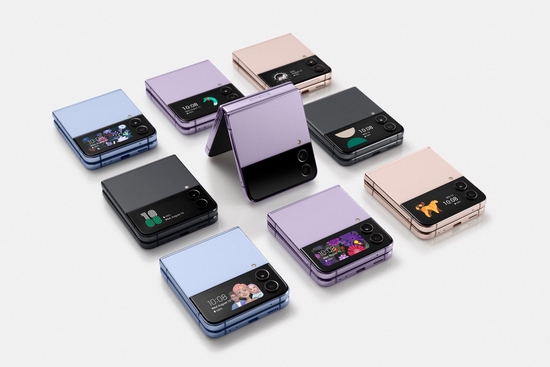 Still the upper and lower folding form, Samsung called "palm folding", this phone initially as a user product in favor of fashionable women, after years of development, if more people have been accepted.
Compared to its predecessor, the Galaxy Z Flip4's overall body uses more straight lines and fewer finishing elements, and the hinge section is narrowed for a cleaner overall look. Four colors were announced at the press conference, including "Secret Purple, Gothic Space, Cherry Blossom Garden, and Blue Sea Holiday", and more colors may be available in different countries or carriers. And this time, it still supports "Bespoke Edition", which allows users to choose different colors for different positions on the body, and officially there are 75 different combinations.