June 27 – There have been many rumors in recent months about the design and specifications of Apple's mixed reality (MR) headset. Bloomberg technology reporter Mark Gurman (Mark Gurman) recently pointed out that the device may be equipped with Apple's flagship chip product, the M2 processor. Gurman expects that Apple's latest version of the device, which is capable of providing augmented reality (AR) and virtual reality (VR) experiences, will be equipped with an entry-level M2 chip with 16GB of RAM.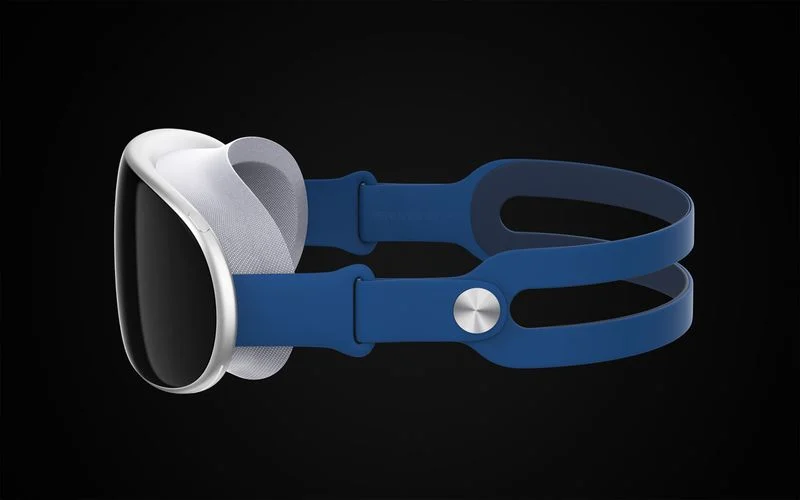 This differs from supply chain analyst Ming-Chi Kuo's previous prediction that Apple's headset would be equipped with a processor with comparable performance to the M1 chip, supplemented by an additional low-end processor dedicated to processing data from the device's sensors. Although Gurman did not mention the so-called auxiliary chip, there have been previous rumors that Apple will use a multi-chip design.
If Apple initially planned to use the M1 as the main processor for its MR headset, then replacing the latest version of its self-developed chip has more significance. Apple unveiled the new M2 chip at its Worldwide Developers Conference (WWDC) earlier this month and said that the M2 has an 18 percent faster CPU and 35 percent faster GPU compared to the previous M1 chip.
Other details about the device are starting to trickle out, with Gurman predicting 16GB of RAM, which could indicate a much more powerful performance than the Meta Quest 2. Meta's VR headset has 6GB of RAM paired with a Snapdragon XR2 chip.
There are signs that Apple's MR headset is getting closer to the rumored January 2023 release window. Apple board members reportedly got a chance to try out the device in May. The operating system the device will use, RealityOS, is already in Apple's code and may appear in a trademark application filed by the company.
Apple CEO Tim Cook has been outspoken about his excitement for AR. Earlier last week, he explained that the tech industry is still in the "very early" stages of technology.
Meanwhile, Cook confirmed the existence of the device almost for the first time in a media interview. He said, "Stay tuned in the mixed reality space, and you'll see what we have to offer."
Kuo also predicted the official debut date of Apple's MR headset. He believes that Apple is likely to release its AR/VR device in January 2023, about six months from now. Of course, Apple has yet to officially announce a release date.
Ming-Chi Kuo mentioned that Apple's MR headset could reshape the industry in a whole new way. So far, VR headsets have been able to produce digital images. However, Apple's device may be able to overlay augmented objects and entities over real-world objects. Thus, the transparent design and more use cases could make this device a hit, boosting demand for AR-related games and entertainment solutions.
Apple's MR headset may be one of the company's most complex products. It involves many Apple suppliers, who must provide different components. With this in mind, if the device is a huge success, it will have a positive impact on Apple's value and boost the company's stock price significantly in the coming years. Because Apple has a more loyal fan base, the company doesn't need to follow Metaverse standards and it can create its own entertainment and gaming solution areas based on MR.
Ming-Chi Kuo expects that as Apple releases its MR headset, other companies in the VR space will try to replicate its design and features, which could lead to "the next phase of rapid growth in the headset hardware industry and benefit the related services and content ecosystem. A similar situation occurred with the launch of the iPhone X when all other companies started producing more advanced devices.